NITRO COLD BREW COFFEE DISPENSER MAKES VENDEX RETURN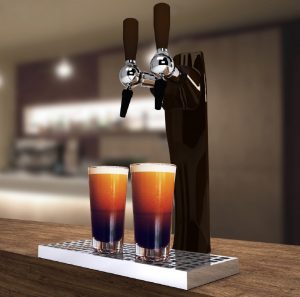 Bevtek creates Nitro Cold Brew drinks solutions to help vending operators compete with high street coffee shops using cold coffee rather than hot.
The Bevtek new and innovative Nitro Cold Brew Coffee Dispenser is designed to help businesses capture a part of the cold coffee market currently in significant growth.
Nitro cold brew coffee has gained more and more traction throughout 2018 and thanks to the likes of Starbucks, Costa and Nestle all introducing nitro drinks into their ranges, product focus continues to rise.
The Bevtek team provide nitro cold brew coffee solutions using innovative nitro dispenser options, above and below counter bar tap systems and standalone tower systems designed for outside catering and festivals.
If you want to stay ahead of the game and compete in a market that is still in significant growth, come and sample a coffee and talk to the Bevtek team on stand 25.
Ends
March 2019